The Emerita of the Year Award for 2020 has been given to Victoria Steele.
Since retirement Victoria (Vicki) Steele has been extraordinarily energetic in numerous arenas to make UCLA a more beautiful campus.
Vicki's contributions to UCLA began when she received a BA and an MLS, before receiving a PhD in Art History at USC. Over a period of over forty years Vicki directed all of UCLA's special collection libraries: Belt Library; YRL Special Collections; Clark Librarian; and other collections. In 2018 Vicki was recalled as Curator of UCLA's Public Art Collection and created an inventory of all UCLA's campus artwork. She obtained artwork for the Luskin Conference Center, the Law School, and the School of Engineering.
As a Chair of the Emeriti Association Program Committee, Vicki was instrumental in bringing in dynamic speakers for the quarterly dinners and after-lunch programs which attracted larger audiences than ever before.
During the past two years, Vicki's greatest contribution was to take charge of the program to brighten the walls of the Faculty Center. As a member of the Design Committee, she redid all artwork in the Faculty Center including reproductions of architectural drawings; the restoration of the acrylic sphere by Vasa; and refurbishment of the Cypress Bar and Lounge.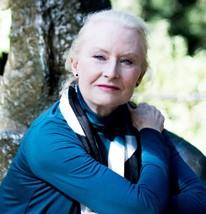 Emeritus/a of the Year
2014 - Paul Sheats (English Department)
2013 - Carole Pateman (Political Science)
2012 - Daniel J. D. Mitchell (Luskin School and Anderson School)
2011 - Charles West (Chemistry and Biochemistry)